» Greek Anti-EU Party Wins Election Alex Jones' Infowars: There's a war on for your mind!
Greek people vote to throw out the banksters
by INFOWARS.COM | JANUARY 25, 2015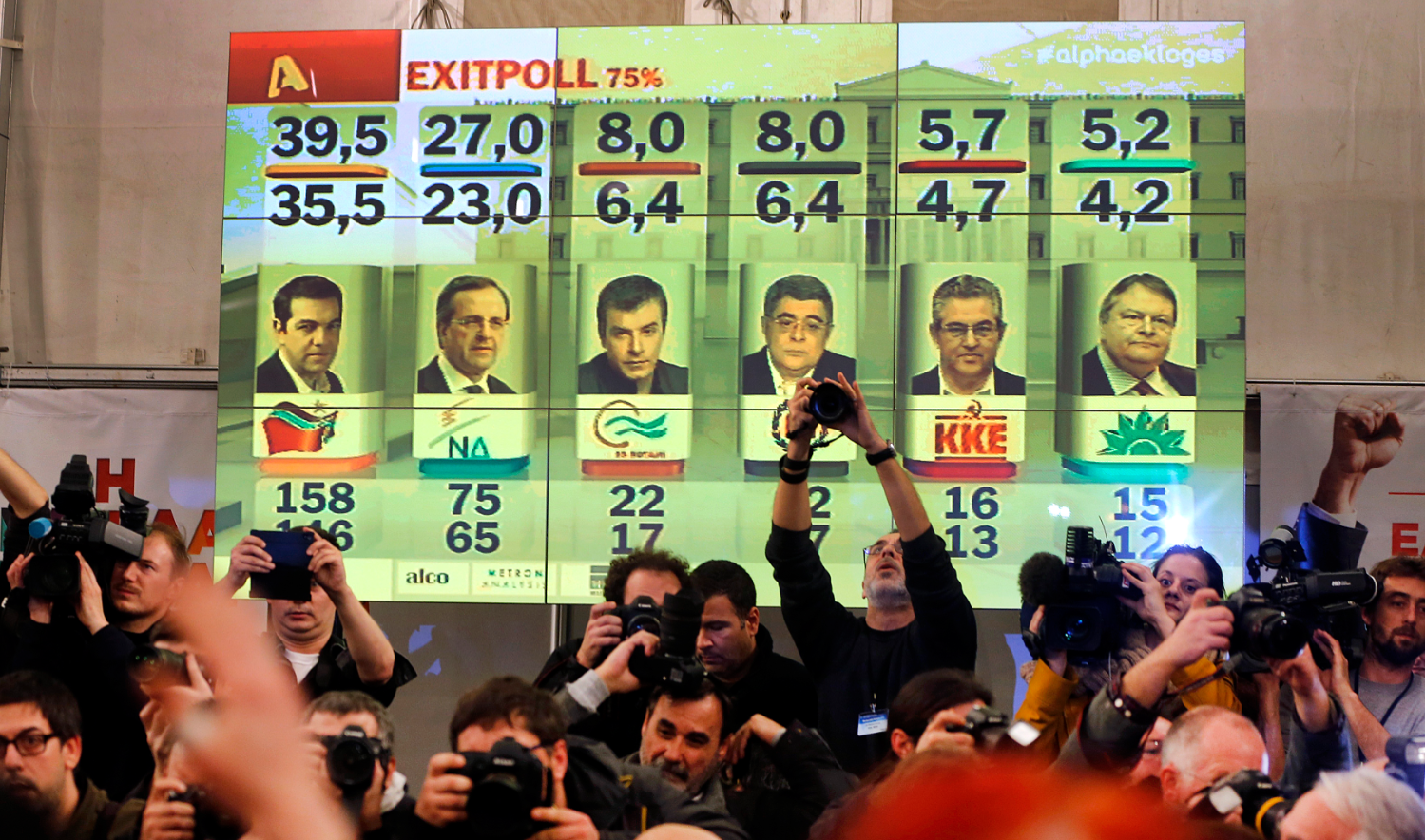 A coalition party comprised of independent politicians, including democratic socialists, left-wing populist and green left groups, in addition to Maoist, Trotskyist, eurocommunist and eurosceptic elements has won the general election in Greece.
"It is a historic victory, we still have to see if it will be a big historic victory," Syriza spokesman Panos Skourletis told Greece's Mega TV.
"It sends a message against austerity and in favor of dignity and democracy."
"Bluntly rejecting the punishing economics of austerity, Greece on Sunday appeared poised to send a warning signal to the rest of Europe as exit polls showed the left-wing, anti-austerity Syriza party with a strong lead in national elections as the party's tough-talking, charismatic leader, Alexis Tsipras, seemed certain to become the country's next prime minister," The New York Times reports.
The so-called "troika," the tripartite committee led by the European Commission with the European Central Bank and the International Monetary Fund, bailed out the Greek government in 2010 and 2012 to the tune of 240 billion euros (or $283 billion).
Austerity measures included in the bailout include wage cuts for public sector employees, cuts to monthly pensions, cuts to health and education spending, and increased taxes across the board, including a value-added tax increase.
Additionally, the Greek government promised to sell off its Hellenic Telecom to Deutsche Telekom for 400 million euros and selling stakes in various banks, utilities, ports, airports and land holdings.
The austerity measures led to widespread demonstrations in Greece, including 100,000 peaceful protesters gathering before the Greek parliament in 2011.