"We're here to stand with law enforcement," biker spokesman says
Adan Salazar – JULY 18, 2016 442 Comments
IMAGE CREDITS: TWITTER, ARJENUSA.
Motorcyclists supportive of presumptive GOP nominee Donald Trump are arriving in Cleveland for the Republican National Convention.
"Bikers for Trump" organizer Chris Cox told MSNBC he expects anywhere from 1,000 to 10,000 bikers riding around the convention in order to be a "calming factor" against agitators wishing to carry out violence.
"We feel like it's open season on law enforcement, there's an assault on decency, and we're here to stand with law enforcement, and in the event that we're needed we'll step up," Cox said.
"The bikers are citizen crusaders from all walks of life," he added.
Tweets show numerous bikers rolling in and assembling, with some estimating 3,000 are already in town.
Follow

RNC Protests @rncprotests

Bikers for Trump arriving to #RNCinCLE #gopconvention
Follow

Martijn Bink @NOSBINK

Bikers for #Trump zijn aangekomen. #Cleveland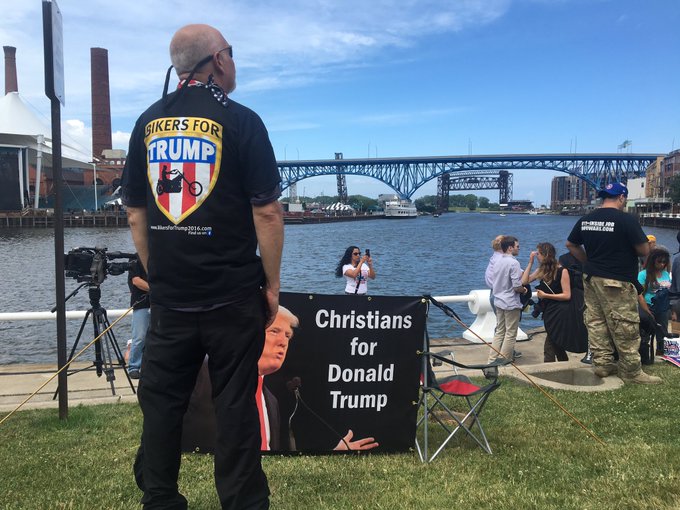 Follow

Will Bunch

✔@Will_Bunch

We've got bikers for Trump and we've got Christians for Trump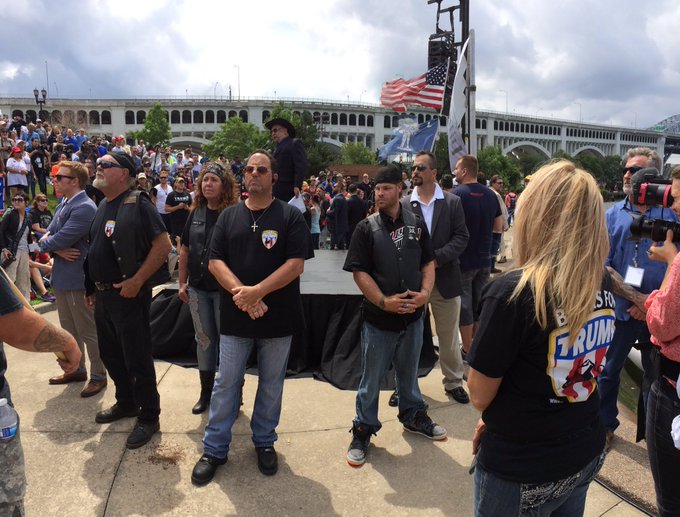 Follow

Mathieu Magnaudeix @mathieu_m

Au meeting des pro-Trump:" Build that wall!" Les "Bikers for Trump" font la sécurité. #Cleveland #GOP #convention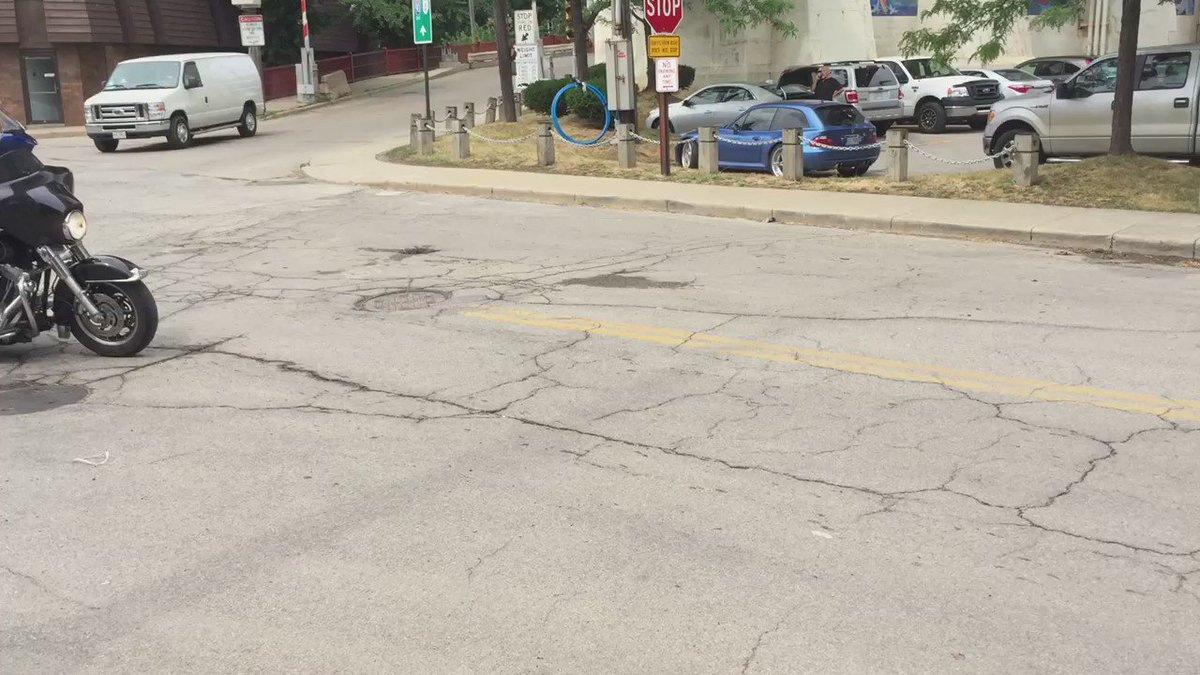 Follow

res7cue @res7cuefox5

RT @Breaking911: Bikers For Trump continue to arrive in Cleveland.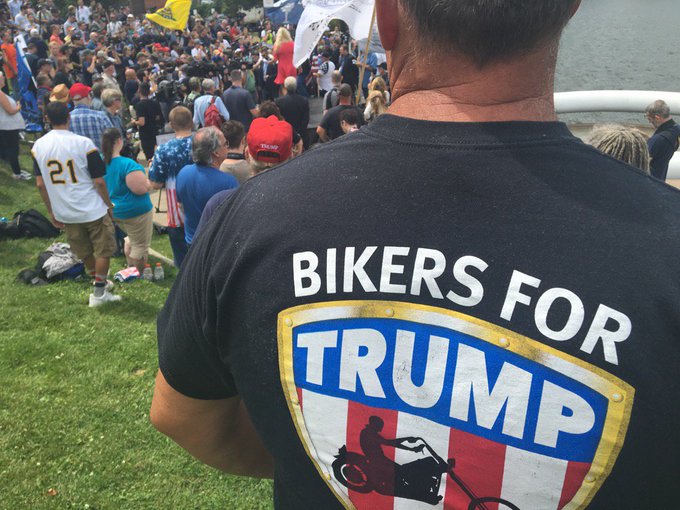 Follow

Nicolas Bourcier @NicolasBourcier

Cleveland Jour d'ouverture #gopconvention, rassemblement pro Trump (2), oui qqs bikers… devant le Cuyahoga river
Follow

RNC Protests @rncprotests

Bikers for Trump say they will call police (there are 3000+ in town), if they see trouble. #RNCinCLE https://twitter.com/cbcsteve/status/755080431540719616 …
Follow

jeff @JeffroJoiner

Bikers for Trump marching to the America a First rally.
Follow

Arjen van der Horst

✔@arjenUSA

Bikers for Trump in da house. #Cleveland # RNC2016
In an interview with Breibart, Cox reiterated that bikers were on hand to prevent violence from protest groups.
"We will be there to make sure that the delegates are allowed to exercise their right to peacefully assemble," Cox said. "We've seen how these paid agitators have thrown eggs and gotten violent at other Trump events around the country and we're not going to put up with it."
"Veterans are the backbone of the biker community," Cox told Breitbart. "We are patriots and unlike Black Lives Matter and the other leftist idiots, we love our cops. You won't find one biker in Cleveland jumping on cars, lighting fires, or doing any of the other stupid things we've gotten used to seeing on TV the last few months."