Fox News FirstPublished 4 hours ago
Dershowitz: Dems picked 'dangerous' impeachment charges against Trump; pressure for Bolton testimony mounts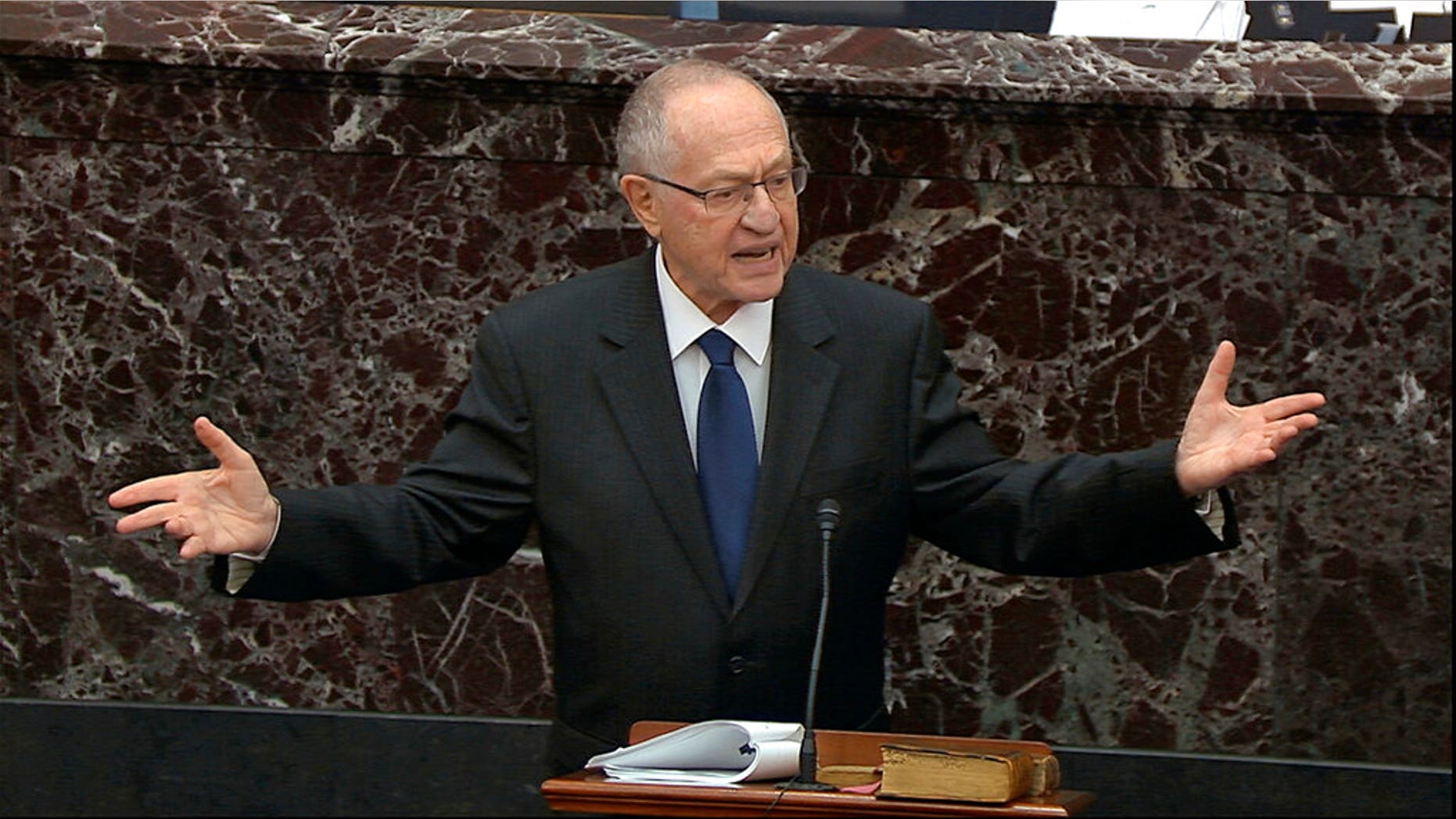 In this image from video, Alan Dershowitz, an attorney for President Donald Trump, speaks during the impeachment trial against Trump in the Senate at the U.S. Capitol in Washington, Monday, Jan. 27, 2020. (Senate Television via AP)
Dershowitz calls out House Dems in Trump's Senate impeachment trial as pressure for Bolton testimony mounts
Harvard Law School Professor Alan Dershowitz, delivering a spirited constitutional defense of President Trump at his Senate impeachment trial Monday night, flatly turned toward House impeachment managers and declared they had picked "dangerous" and "wrong" charges against the president — noting that neither "abuse of power" nor "obstruction of Congress" was remotely close to an impeachable offense as the framers had intended.
In a dramatic moment, the liberal constitutional law scholar reiterated that although he voted for Hillary Clinton, he could not find constitutional justification for the impeachment of a president for non-criminal conduct, or conduct that was not at least "akin" to defined criminal conduct.Video
He said that "all future presidents who serve with opposing legislative majorities" now face the "realistic threat" of enduring "vague charges of abuse or obstruction," and added that a "long list" of presidents have previously been accused of "abuse of power" in various contexts without being formally impeached.Video
Dershowitz's presentation was arguably the high point of a series of arguments presented by Trump's defense team against the articles of impeachment at his Senate trial Monday. Meanwhile, senators faced mounting pressure to summon John Bolton to testify at the trial, after an excerpt from the former national security adviser's forthcoming book apparently leaked.
According to the manuscript, Trump told Bolton he had suspended aid to Ukraine in exchange for an investigation of the Bidens. The White House strongly denied the claim.Video
At least four Republicans suggested they could buck GOP leaders and form a bipartisan majority to force the issue. Republicans have held a 53-47 majority, and a mere majority vote would be required on the question of witnesses. Republican Sens. Mitt Romney of Utah and Susan Collins of Maine appear to be most persuaded by the need to call Bolton and hear from witnesses.
Fox News has been told that Trump's defense team will wrap up on Tuesday within a few hours after the trial resumes at 1 p.m. ET. The next phase of the trial, involving 16 hours of written questions that the senators can submit to be answered by Democratic House managers and Trump's lawyers, will not start until Wednesday. Then, there will be a vote on whether to hear more evidence or witnesses. Click here for more on our top story.
Other developments in Trump's Senate impeachment trial:
– Bolton confidant: 'Heads should roll' if bombshell book manuscript was leaked from National Security Council
– DOJ disputes report on Bolton conversation with Barr about foreign leaders
– Ted Cruz lashes out at Bidens on sidelines
Source: Dershowitz: Dems picked 'dangerous' impeachment charges against Trump; pressure for Bolton testimony mounts | Fox News